Benefits of Hakeem program:
For Patients
الصورة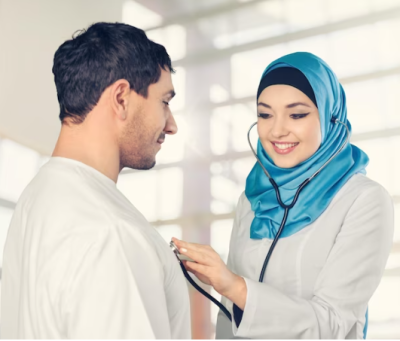 Hakeem program concentrates on preventive healthcare for the patient through many features such as clinical reminders for better management of chronic diseases and early detection of illnesses which on the other hand decreases death rates.
Create and sustain a patient-centric health record that can be accessed from any automated institute in the public sector across the Kingdom at any time.
Patient safety is a priority to Hakeem program were it provides information that allows healthcare providers to examine their patients' electronic health records using their national identification number, these records include: 
Current medications, possible allergies, and drug-drug interaction alerts to avoid giving the wrong medications.
Medical and surgical history including comprehensive procedural and surgical reports.
Progress notes were taken during the patient visits.
Electronic access to the patient's lab results and x-rays.
Improving the patient's experience while receiving healthcare services through: 

Optimizing workflows, enhancing process mapping, and enabling a platform for continuous process improvement in healthcare.
Reduce the need to visit specialty centers through a patient health information exchange platform that allows doctors to access the patient's electronic health record remotely thus evaluating and diagnosing cases with ease.
Enhance the quality of healthcare and ensure patient safety and privacy.
For Healthcare Facility
Elevate healthcare facilities standards to meet international standards. 
الصورة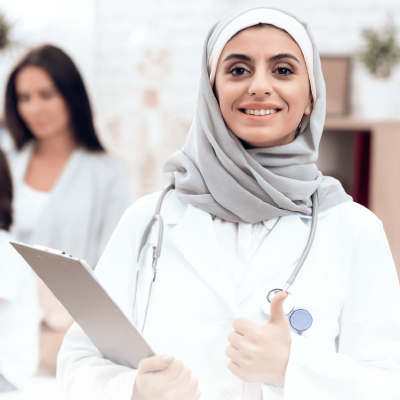 Reduction of operational costs in health institutes which will reduce the overall healthcare cost as well as enhance the level of service provided through: 

Reduction of waste of medications distributed in the country and lower duplication in ordering medications.
Elimination of X-ray prints and X-ray waste and lower patient/doctor exposure to X-rays as well as improve the resolution of X-ray images and ability to zoom in and out, thus easing the life of patients and doctors alike.
Lowering of costs of laboratory tests and lower duplication in lab test orders. 
Through the provision of preventive healthcare, patients are treated more in out-patient clinics than being admitted to hospitals, therefore, reducing the overall cost of patient care. 
Patient workflow optimization through automating different procedures such as appointments, Pharmacy, Radiology, and Lab.

Creation of a comprehensive database of patients that will be made available to authorized researchers for use in scientific studies, in addition, to supporting decision-makers in setting health strategies and policies aiming solely at improving healthcare delivery in Jordan.
Hakeem program builds and provides instant and periodic reports that support better decision-making.
Develop and install hardware and network infrastructure in healthcare facilities implementing the Hakeem program.
Healthcare facilities will thus become more efficient and provide a better patient experience, which will also enhance Jordan's position as a destination for medical tourism.
Limiting mistakes among health and administration professionals.
Creation of hundreds of job opportunities nationwide for qualified Jordanians with expertise in the fields of health informatics and information technology.