Empowering Patients: EHS's Commitment to Safer Patient care in Jordan in the Yearly "Change Day" Campaign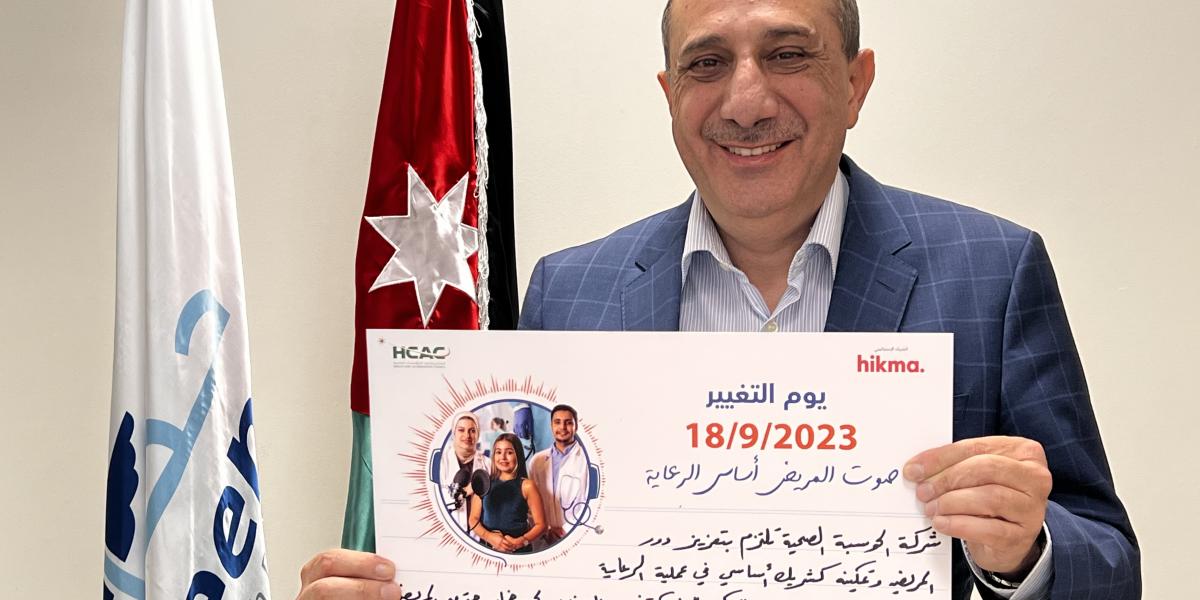 2023/09/20
Electronic Health Solutions (EHS), the leading healthcare information technology company in Jordan, participated in the annual Change Day campaign as part of its commitment to empower patients as active participants in the healthcare process. This campaign, initiated by the Health Care Accreditation Council (HCAC) in 2014, took place on Monday, September 18th, under the patronage of Her Royal Highness Princess Muna Al Hussein.
This year's Change Day, themed "Care starts with the patient's voice," coincides with World Patient Safety Day, introduced by the World Health Organization. Its purpose is to shed light on local initiatives ensuring the safety of patients, visitors, and healthcare workers.
EHS employees engaged in diverse activities. Several teams partook in events held at the Jordanian Ministry of Health, as well as other government healthcare facilities like Al Bashir, Al Zarqa, Queen Rania, and Al Hussein/Salt Hospitals. These activities aimed to promote patient involvement in their treatment journey.
The CEO of EHS, Omar Ayesh, stated, "We're dedicated to empowering patients by keeping them aware and actively engaged in their healthcare journey. Through 'Hakeem' program we enable patients to access their health data to have a better understanding of their health conditions and communicate with healthcare providers.
He emphasized that the company, through all its programs, works to ensure patient rights, protect their privacy, and increase their satisfaction with the healthcare they receive.
This commitment from EHS is part of its ongoing efforts to support initiatives aimed at achieving quality and safety within the healthcare industry in Jordan.