Electronic Health Solutions (EHS): Hakeem's Technical Support Center Works Around the Clock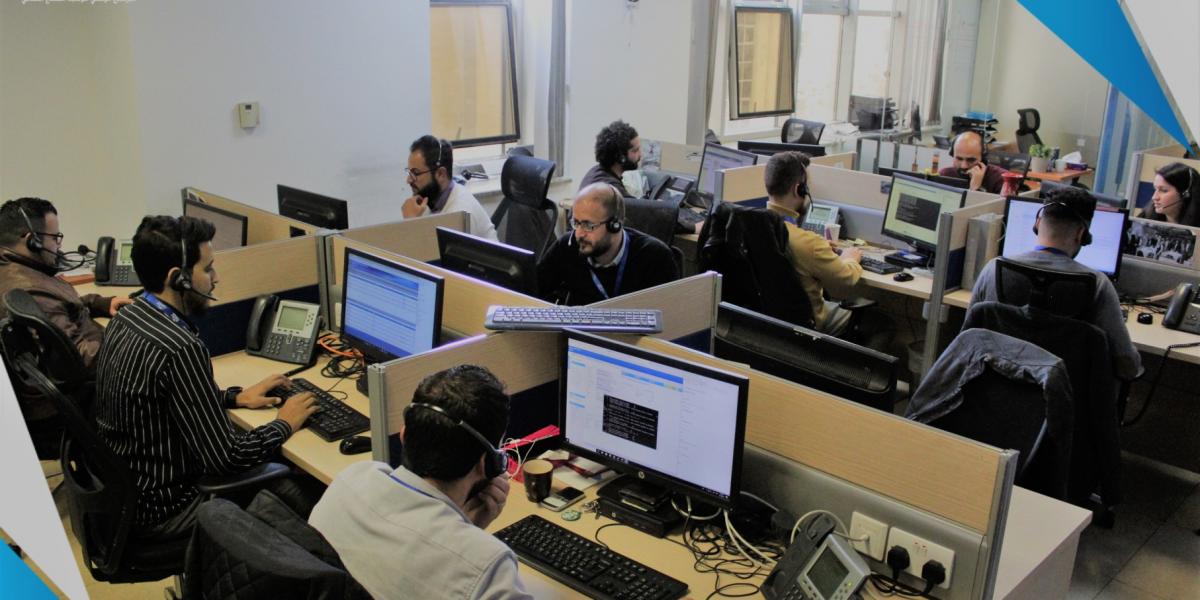 29/03/2020
Amman, Jordan, 29 March 2020:
Electronic Health Solutions (EHS) CEO Engineer Feras Kamal said that the company has put in place a plan to ensure the continuity of its work in light of the current coronavirus crisis in Jordan, including the precautionary and preventive measures taken by the government to limit the spread of the virus.
Kamal noted that the plan includes mechanisms to deal with these exceptional circumstances at all levels, both internally and externally, and communicate with all users of the Hakeem program in the public health sector. He stressed the importance of the Health Data Analytics program- HDA in supporting decision-makers with data from the Hakeem program.
Externally, Kamal indicated that Hakeem's Technical Support Center operates 24/7 to answer questions, follow up on technical issues, and solve requests from the health sector about the Hakeem program.
Kamal stressed the company's readiness, through its technical support team, to provide health facilities connected to the system with the support they need to monitor their systems, ensure the continuity of their work, and receive technical support around the clock.
Internally, Kamal said that Electronic Health Solutions (EHS), and through the Electronic Library of Medicine- Jordan (ELM), has added a COVID-19 Knowledge Center on its website as a source for international articles and resources, and most notably those from the World Health Organization (WHO), and dedicates this page to the latest developments and reports about the coronavirus pandemic, which is considered the world's most dangerous health risks, indicating that this page is available in Arabic and English to all groups of the society and can be reached on the following link: https://www.elm.jo/Elm.
Kamal expressed the appreciation of Electronic Health Solutions (EHS), through all its teams, for the efforts made by various national institutions, led by the Ministry of Health and Royal Medical Services, to fight the spread of the coronavirus and provide health and medical treatment for patients, reiterating the company's continuous support for efforts made to eradicate this disease.