The Electronic Library of Medicine - Jordan "ELM"
Launched in 2013, The Electronic Library of Medicine - Jordan "ELM" is the first national platform of its kind which provide healthcare professionals and medical university students in the country with online medical resources. The ELM portal (www.elm.jo) features a vast number of paid and open-access e-Journals, clinical decision support tools, and links to top medical websites, as well as other medical resources, which require costly annual subscriptions and are provided to the ELM portal users for FREE.
Additional resources will be added continuously to eventually establish a comprehensive online medical library, which will help elevate healthcare quality and enrich medical research by providing healthcare professionals all over the Kingdom with access to evidence-based medical information.
Vision
To become the central online hub for health information across Jordan.
Mission Statement
To improve the quality of healthcare in Jordan by providing healthcare professionals with access to medical information that can be used to make accurate clinical decisions based on evidence-based medicine and best practice guidelines.
Available Resources
Some of ELM's main featured medical resources and tools: 
Decision Support Tools: DynaMed, BMJ Best Practice, Anatomy TV, and Health Business Elite.
Research Resources: CINAHL Complete, MEDLINE Complete, Cochrane Collection Plus, and e-Book Subscription Clinical Collection
Continuous Professional Development (CPD): Nursing Reference Center Plus, Dynamic Health Skills, BMJ Learning, and Nutrition Reference Center
New Resources: Taylor & Francis Online (Peer-reviewed Journals) and Springer Link for Corporate & Health
Other recourses: Consumer Health Complete, Dentistry & Oral Sciences Recourse, and Rehabilitation Reference Center
 
What's New? 
Image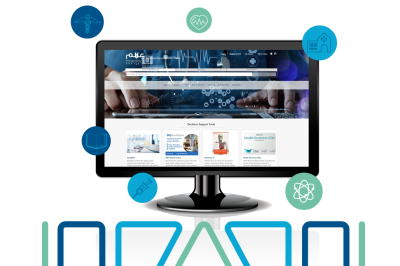 As part of our continuous efforts for improvement, ELM's new platform offers many new features intended to solve previous user journey challenges. So we collaborated with: 
Open Athens: for registration and single sign-on, to make your access to knowledge easier through single sign-on for our library recourses. 

EBSCO - Stacks: to provide a completely revamped website with a modern user interface with international standards. 
We assure you that your journey on the new ELM website will be enhanced to a better learning experience.
Keep learning at every stage of your career with "ELM" and gain your  Continuing Professional Development (CPD) points. 
What are you waiting for? head to ▶ ▶ www.elm.jo and check it out.