Electronic Health Solutions (EHS) Participates in the 10th International Conference of the Jordanian Royal Medical Services and the Jordan Health Exhibition (JOHEX)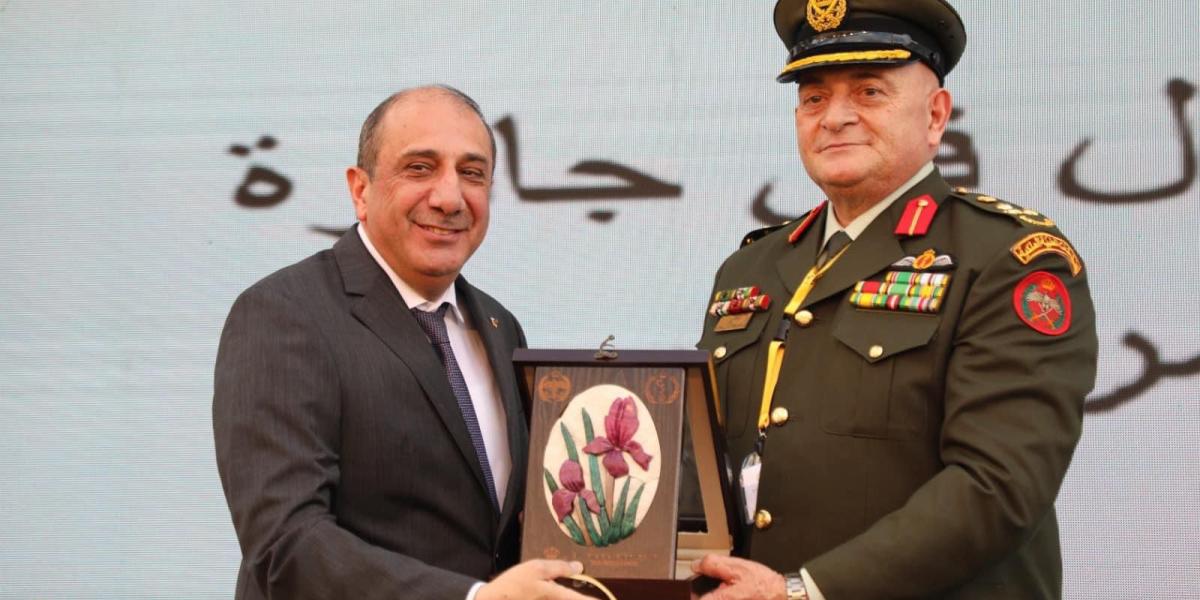 26/03/2023
Electronic Health Solutions (EHS) participated in the 10th International Conference of the Jordanian Royal Medical Services titled "Global Challenges and Sustainable Development in Health "and the Jordan Health Exhibition (JOHEX) that was held at the King Hussein bin Talal Convention Centre at the Dead Sea from Tuesday 7th of March until Friday 10th of March 2023 and was attended by 8,000 local and international specialists in varying medical fields. 
The opening ceremony was attended by the Supreme Commander of the Jordan Armed ForcesArab Army, HRH Crown Prince Hussein deputizing for His Majesty King Abdullah, with the participation of leading experts in various medical disciplines from all around the world, with the aim of exchanging knowledge and expertise. 
EHS CEO Eng. Omar I Ayesh attended the conference that featured 450 scientific lectures, sessions, and workshops, including live-streamed surgeries for educational purposes. He also delivered a presentation titled "Enriching Healthcare through Technology in Jordan "and showcased EHS's journey, programs, and success stories. He also highlighted EHS Hakeem Program which was the first national program to digitalize health care in the country.  
Eng. Ayesh also added that EHS developed many applications and programs throughout the years that have enhanced public health services and reduced stress on Jordanian patients, hospitals, and government health facilities.  
During the first day and on behalf of EHS, Eng. Ayesh received a recognition trophy from the Royal Medical Services for being one of the sponsors of this event and for EHS' continuous work in improving the healthcare sector in Jordan. 
On the sidelines of the conference, EHS exhibited at (JOHEX) to brief the visitors on the latest updates regarding Hakeem, The Electronic Library of Medicine-Jordan (ELM), Hakeem Academy, and Health Data Analytics – HDA.