Electronic Health Solutions (EHS) Signs an Agreement with GCI to provide Key Health-Financial Solutions to "Hakeem"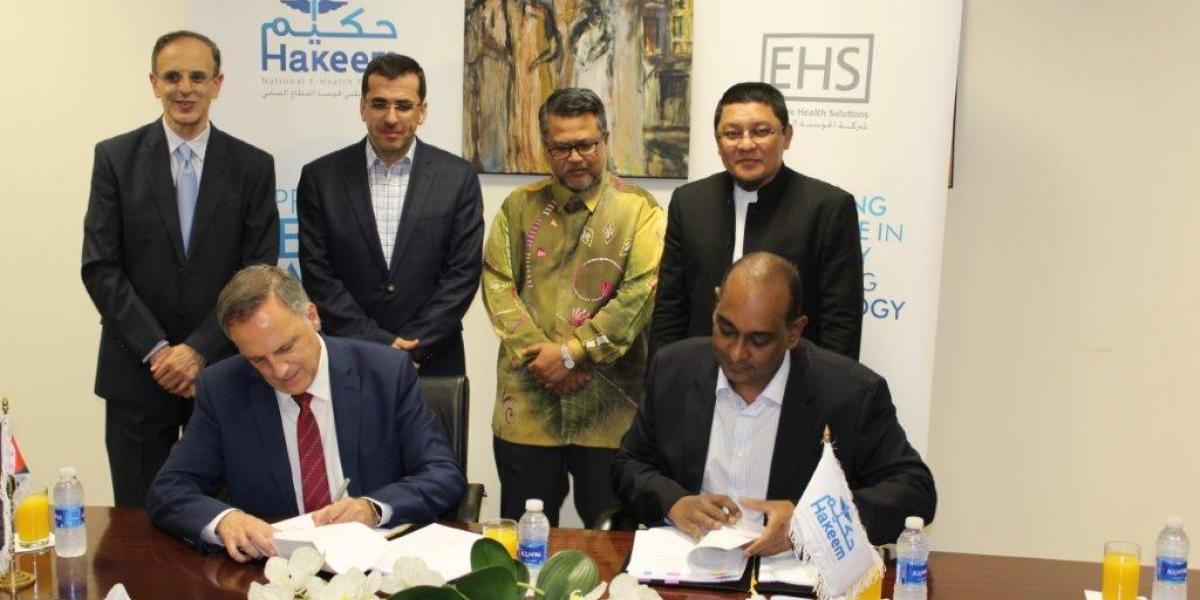 03/08/2017
GCI, a Malaysian solution provider with niche focus in Health IT, today signed an agreement to implement its solutions across all public healthcare facilities in Jordan.
The 6-year country wide implementation will see GCI's solutions implemented across more than 540 facilities. This will be part of the country's ongoing Hakeem National e-health Program implementation initiative.
Hakeem, under the patronage of His Majesty King Abdullah II, is Jordan's National E-Health Initiative. The Program aims to facilitate efficient and improved patient care by providing real-time and up-to-date electronic medical information throughout the public health system. As part of the Hakeem Project, GCI will be providing core modular solutions focusing on Patient Management, Billing, Patient Accounting and Supply Chain Management. 
This will be GCI's third key foray in the region having done similar countrywide work in State of Qatar and Emirate of Dubai over the last 5 years. GCI also has regional presence in Saudi Arabia, Lebanon, Abu Dhabi, Iraq and Kuwait.
"It is a proud occasion for Malaysia as this foray by GCI marks another involvement of yet another Malaysian company in the promising economy of Jordan." Commented H.E Zakri Bin Jaafar, the Malaysian Ambassador in Jordan.
Commenting on the agreement, Dr. Rami Farraj, Chairman of the Board of EHS said: "We are proud to partner with the Malaysian company GCI, which has a wealth of experience in implementing these systems in many countries. We, at EHS, are looking forward to complete the implementation of these systems in a number of medical facilities before the end of this year."
"GCI is proud to be associated with this mammoth nationwide initiative that is expected to bring immense value to an informed health delivery system and enhanced patient care environment" said GCI CEO, Kana K Thamby.
On his part, Feras Kamal, CEO of EHS Jordan; the state organization entrusted with the implementation of Hakeem project, stressed that EHS seeks to fully implement the e-health system through these specialized solutions that will enhance the patient experience in hospitals and clinics in Jordan, initially focusing on the public sector.
"Hakeem program, which has been implemented over the past years, includes a number of medical information like: a comprehensive medical and surgical history, physical examinations, procedural and surgical reports, current medications, allergies as well as in-patient and out-patient clinic visit notes. The new systems will be added to help improve work efficiency, in addition to save time, effort and money." added Eng. Kamal.