Electronic Health Solutions Hosts a Lecture for Students of Princess Muna's College of Nursing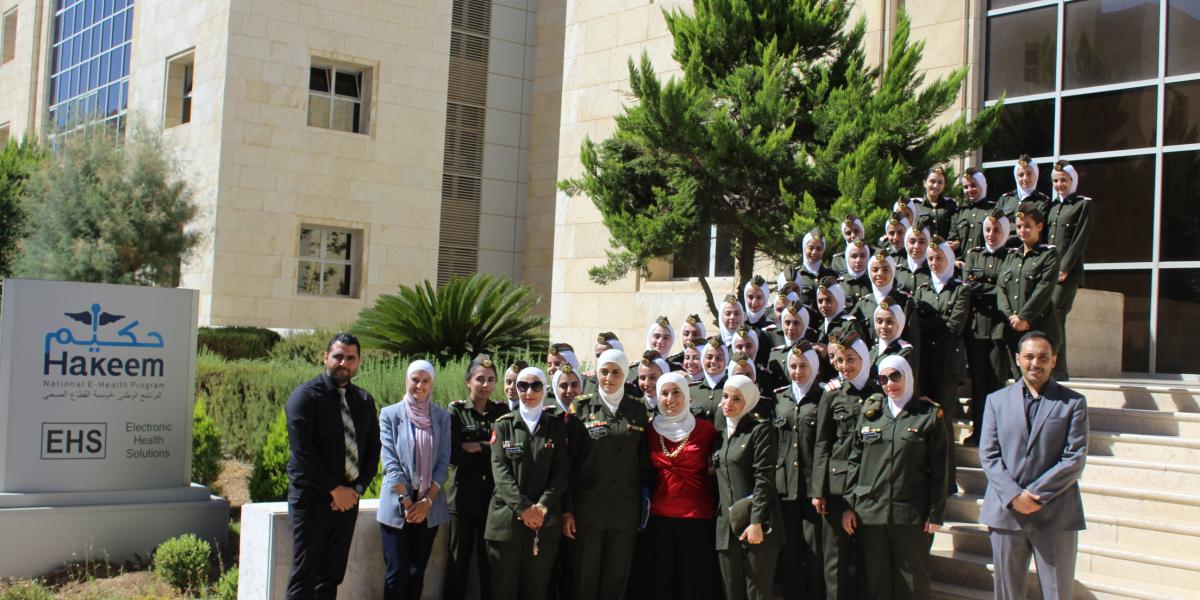 21/12/2022
Electronic Health Solutions (EHS) hosted a 2 day lectures on health informatics and Hakeem Program and its various applications, for nearly 70 students from Princess Muna's College of Nursing/ Jordanian Royal Medical Services
This comes as part of the cooperation between Princess Muna's College of Nursing and Electronic Health Solutions (EHS), represented by its educational arm Hakeem Academy, to help build the capacity of nursing students and train them to use Hakeem program for when they join various Royal Medical Services health facilities that implement the program.
Commenting on this lecture, Omar I. Ayesh, CEO of EHS, stated that since its founding in 2008 under the patronage of His Majesty King Abdullah II bin Al Hussein, EHS has focused on advancing the healthcare sector in Jordan. EHS effectively provides automated solutions to enhance the quality and efficiency of healthcare services provided to Jordanian citizens, most notably Hakeem Program, the national program to automate the healthcare sector.
Ayesh stated that the ongoing organization of these training lectures for Princess Muna's College of Nursing students reflects EHS's vision, in which they aim to improve students' experience and skills, which will reflect on their performance in the Jordanian Royal Medical Services after graduation. He stated that EHS intends to continue providing its expertise and technical experience to medical and nursing students and those working in such fields to provide citizens with valuable health services.