An International European Scientific Journal Adopts the Study of the Electronic Library of Medicine-Jordan (ELM)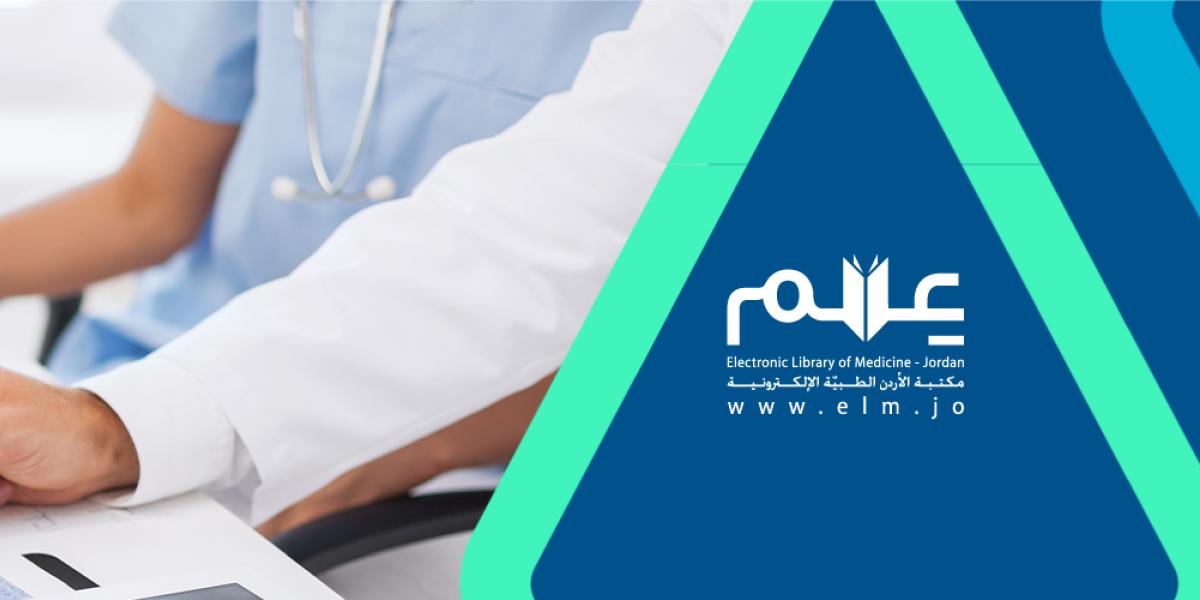 28/10/2021
The Journal of the European Association for Health Information and Libraries (JEAHIL) has approved the publication of "Experience of Digital Transformation and Managing the COVID-19 Crisis," a study conducted by the Electronic Library of Medicine-Jordan (ELM) as one of the journal's reliable sources. This is in recognition of the library's efforts in developing a response plan and implementing digital transformation for its services.
The authors of this study, Gaith Salameh of ELM and Alice Haddadin of the King Hussein Cancer Center, won the Best Oral Presentation Award at the EAHIL 2021 virtual workshop, titled "Crossing the Bridge: New Challenges, New Opportunities," held at Marmara University in Istanbul and organized by the European Association for Health Information and Libraries.
The published study, which focuses on the COVID-19 pandemic's immediate response plan, was submitted by ELM in order to adopt digital transformation of its services through the establishment of a COVID-19 information centre and the digitization of all training and educational courses. This is divided into four stages: planning, implementation, evaluation, and sustainability.
Eng. Omar Ayesh, CEO of Electronic Health Solutions, expressed his pride in this international accreditation, which demonstrated ELM's distinguished role during the pandemic in enriching health workers' scientific knowledge and enabling them to use international medical references in the library.
Ayesh stated that Electronic Health Solutions demonstrated its ability to excel and innovate while providing health workers and patients with smoother and safer experiences as it worked to enhance and consolidate Jordan's leadership position in the healthcare field through its four programs.
The Electronic Library of Medicine – Jordan (ELM), the first of its kind in the Kingdom, is one of Electronic Health Solution's programs launched in 2013 to include the largest number of electronic medical references, the most prominent search engines, and electronic medical knowledge sources. This enables users to obtain the most recent reliable and evidence-based medical information in order to keep up with the continuous development in the medical world, while also providing equal access to modern medical information throughout the Kingdom, particularly for medical staff working in governorates.