Request Appointments at Ministry of Health Facilities Through Hakeem's Online e-Med Platform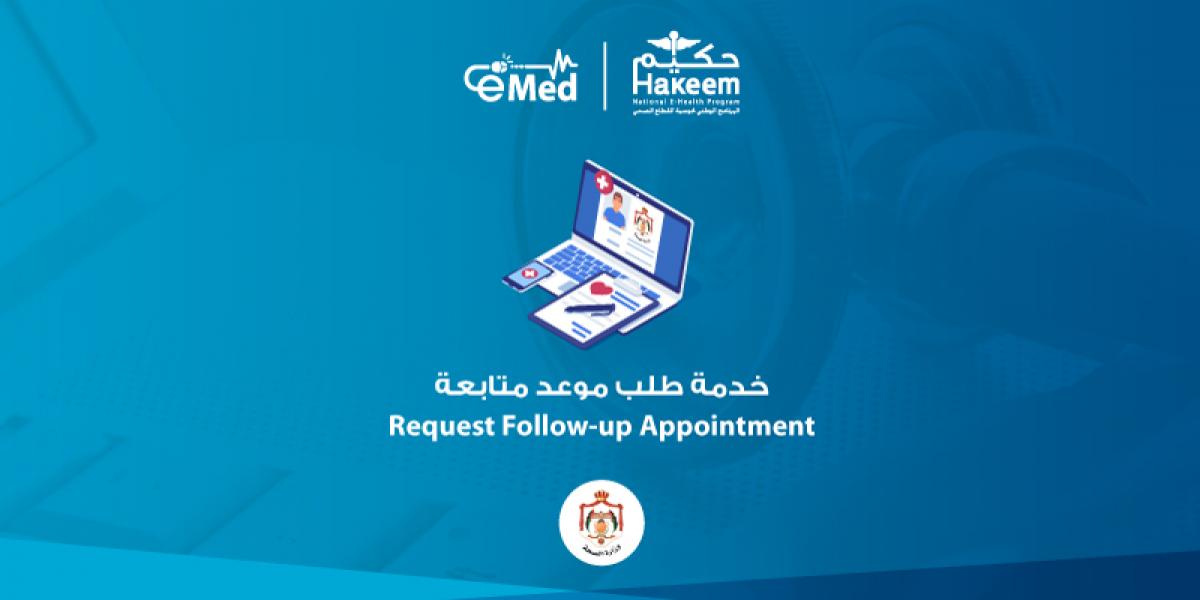 01/07/2020
Minister of Health Dr. Saad Jaber has affirmed that the ability to request a medical appointment through the e-Med online platform will play a large role in reducing the time and effort for patients and medical staff, as well as helping organize the workload for teams operating the system in order to receive patients on time.
In a statement issued on Tuesday, Dr Jaber said that the e-Med service will allow patients who have previously visited speciality clinics, hospitals, and comprehensive healthcare clinics affiliated with the Ministry of Health that implement the Hakeem system to request appointments with their doctors. Dr Jaber also said that care should be taken when filling out the needed information on the platform to avoid any confusion or mix-ups.
He went on to explain that appointments can be reserved online at www.emed.hakeem.jo in cooperation with Electronic Health Solutions (EHS Hakeem), which is part of the national program to take the healthcare sector online. He added that the number of appointments that can be made simultaneously through the platform is capped at three, and limited to specialities that the patient has previously accessed. Patients can submit new requests once previous appointments are confirmed. Patients must present themselves at the appointed time at the designated health facility for treatment or examination.
Each medical facility has designated personnel responsible for setting appointments for patients, and are also available to answer any questions or to provide guidance and further details. 
In a statement to the press, EHS CEO Engineer Feras Kamal explained that this latest service is directly in line with the company's strategy to strengthen the quality and efficiency of public healthcare services for citizens, saving them time and effort and facilitating the digital transformation of the healthcare sector. He noted that the Hakeem program is currently being utilized at more than 196 healthcare facilities in the nation, including at hospitals and comprehensive and primary healthcare centers. To date, approximately 77% of the total number of beds in the public sector are part of the program and more than seven million medical files have been uploaded onto the system by healthcare providers. More than 30,000 people have accessed the program, including doctors, pharmacists, radiology experts and nurses.