EHS Participates in the 1st Pan Arab / 2nd Jordanian Female Physicians Conference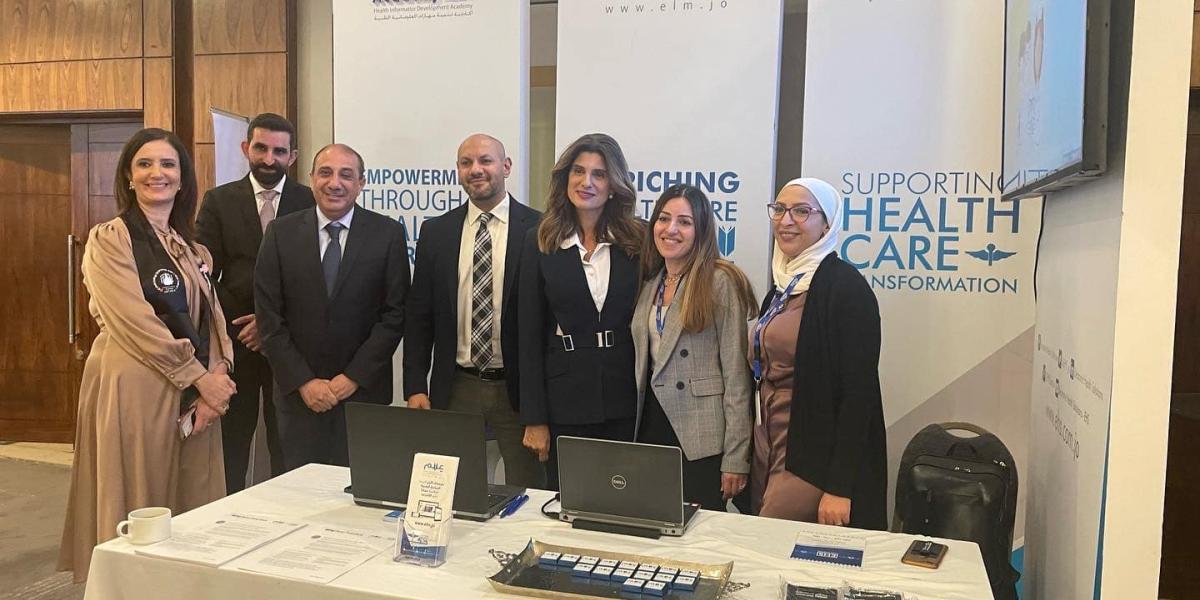 21/12/2022
EHS participated in the 1st Pan Arab / 2nd Jordanian Female Physicians Conference in Amman under the patronage of Her Highness Princess Dina Mired, which was organized in cooperation with the Physicians Royal College based in London, between October 26-28.
The conference, which was held at the Intercontinental Hotel in Amman, included many lectures, scientific discussions, and training programs for female doctors on problem-solving, leadership, and overcoming challenges.
During the conference, at one of the 150 sessions, EHS team presented an overview of the Hakeem program, the first national program to automate the public healthcare sector in Jordan. The team also demonstrated a virtual tour of the Electronic Library of Medicine 'ELM', which was established in 2013 and is considered the first of its kind in Jordan. ELM is a free online platform with the largest number of medical resources and the most prominent international and local electronic medical knowledge, it explains how to use clinical decision support tools available in the library through the British Medical Journal and the treatment plans available and how to access them. In addition to clarifying how to search for scientific papers related to specific topics by using available medical references.
Commenting on this participation, EHS CEO Omar I. Ayesh, emphasized on the importance of this conference in highlighting the role of female doctors as colleagues in the medical field and their achievements, stressing the distinctive and important role in the health sector.
Ayesh pointed out that EHS is working to empower female doctors and university students who specialize in the field of health informatics and workers in the health sector by providing opportunities that will benefit them through its various programs, starting with Hakeem program, the Electronic Library of Medicine "ELM", Hakeem Academy, among others, leading to the advancement in the health sector and the level of health services provided to citizens