Electronic Health Solutions (EHS) organizes its 5th blood donation campaign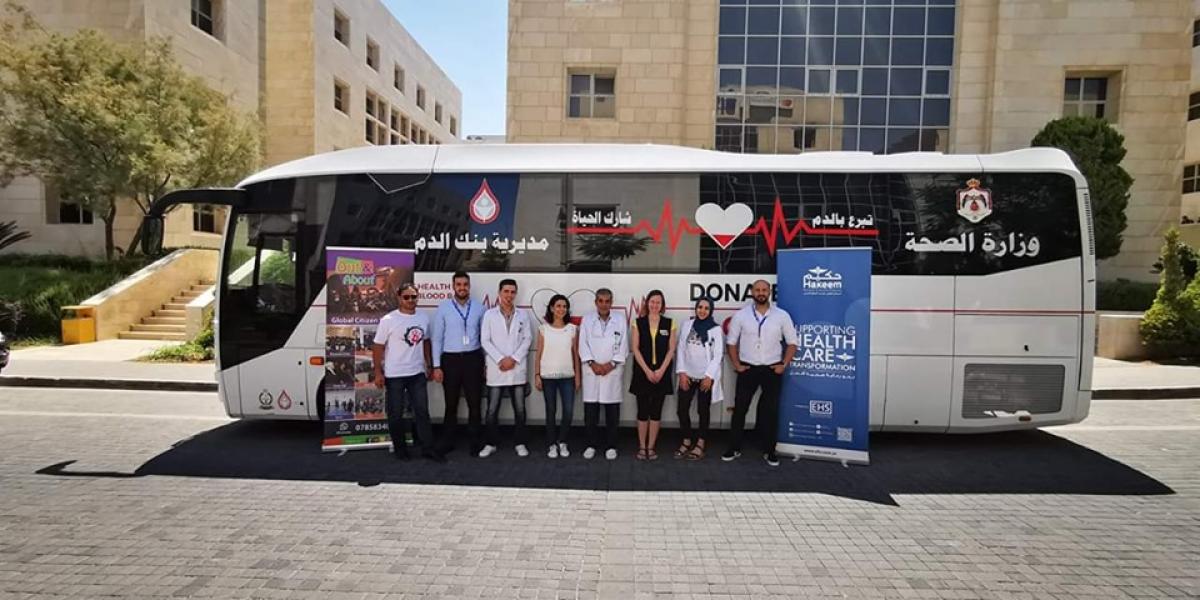 22/07/2019
EHS - Hakeem Program organized a blood donation campaign for its employees for the fifth year in a row. The campaign comes as part of humanitarian and corporate social responsibility efforts towards the Jordanian community, particularly medical patients. 
The Campaign took place at EHS headquarters in the King Hussein Business park, in cooperation with the Blood Bank Directorate of the Ministry of Health and the "Out and about Group".
The Campaign was well received by EHS employees and other companies based in the King Hussein Business Park, who met the donation health requirements, with 100+ blood units collected in total.
Electronic Health Solutions' (EHS) organization of this campaign comes as part of its recognition of its humanitarian and national duty towards patients, as well as its continuous efforts to consolidate and enhance the social and humanitarian values of its employees through a culture of voluntary work, charitable giving, altruism and a sense of belonging to the wider community. The Campaign also aims to raise awareness of the importance of saving the lives of patients and the injured through the process of blood donation for its positive benefits for donors, patients, and the community.
EHS' CEO, Engineer Feras Kamal, praised the markedly positive interaction of the company's employees and other companies working in the King Hussein Business Park with this humanitarian initiative, in which employees express the spirit of shared responsibility towards others.
Kamal explained that the annual blood donation campaign emanates from the framework of the company's annual corporate social responsibility goals and as a reinforcement of its leading humanitarian and social role. He hoped that the rest of the national companies would follow Hakeem's initiative to encourage their employees to donate blood and support the Ministry of Health and the Directorate of Blood Bank's efforts in carrying out its duties towards the community, saving the lives of patients and increasing the blood units reserve.