Minister of Health Announces Launch of Hakeem Electronic Services Platform "e-Med"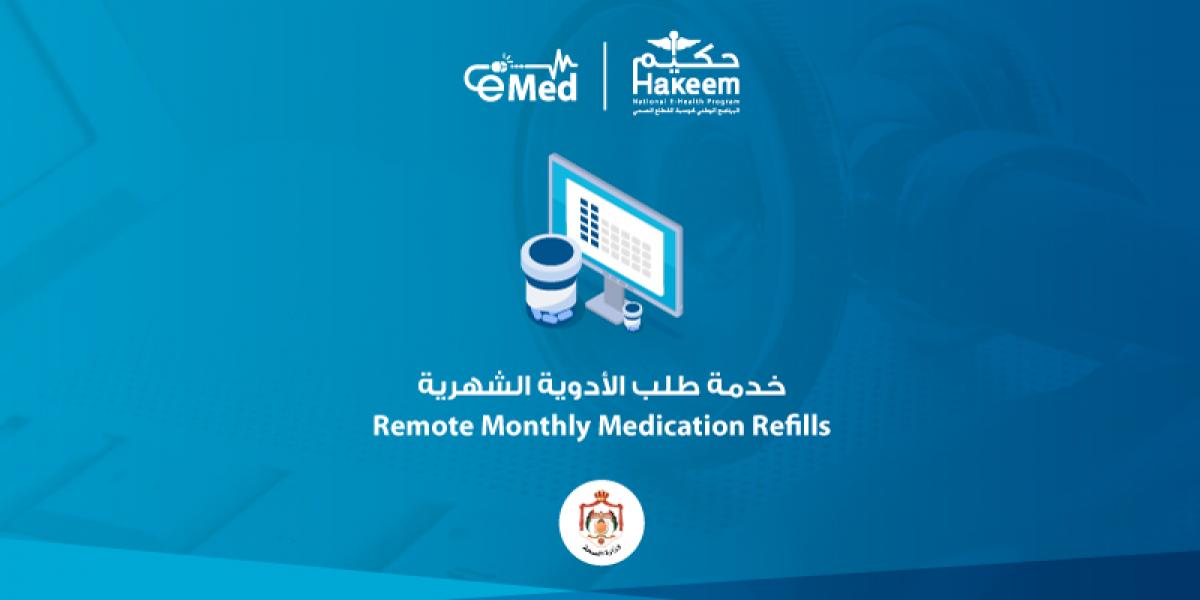 08/04/2020
Amman, Jordan, 8 April 2020:
Electronic Health Solutions (EHS) - Hakeem Program - has launched the e-Med electronic platform to enable patients of the Ministry of Health's computerized health facilities to request their monthly recurring medications electronically in order to save time and effort.
This unprecedented step reiterates the commitment of EHS to contributing to the development of the Jordanian health sector and providing world-class technical support services and highly efficient technical solutions for the medical services and procedures supply chain.
The e-Med platform is a direct reflection of the efforts of EHS to support the Jordanian medical sector in light of the global coronavirus crisis (COVID-19) and the series of precautionary measures currently underway in Jordan, such as the general curfew, by enabling the easy access of patients to their monthly recurring medications, through a simple and user-friendly interface.
In order to use the e-Med platform, patients must first go to the website emed.hakeem.jo and then enter their national ID or health record number and select the name of their health facility.
Patients get approval for their request for monthly recurring medications electronically according to the medication's last dispensing date, after which they are asked to provide their four-part name and information and a photo of their health insurance card. Patients who do not have a national ID number can provide a photo of their personal ID document. Finally, patients are asked to provide delivery information, such as their address and phone number, so that dedicated workers and teams from the Ministry of Health can deliver their order.
Electronic Health Solutions (EHS) CEO Engineer Feras Kamal said: "Our teams have succeeded in developing the e-Med platform, in cooperation with the Jordanian Ministry of Health, in record time, with the aim to help patients who are either unable to access medical facilities due to their health condition, or those who are unable to communicate with these facilities, to receive their monthly recurring medications."
Kamal noted that the e-Med electronic platform joins other applications developed by the company in order to enhance the quality of health services in the public sector, as well as support national efforts to improve the healthcare system in Jordan by leveraging technology and embracing digital transformation.
Kamal stressed the role of EHS, notably through its Hakeem Program, in facilitating personal and medical record-keeping, which greatly contributes to epidemiological investigation, especially in light of the current events, by providing access to the names and addresses of patients of computerized health facilities who are suspected of being in contact with people infected with the coronavirus (COVID-19) so they can be contacted and asked to undergo the necessary examinations.
The Hakeem Program is currently applied in more than 196 health facilities, including hospitals and other primary and comprehensive health centres, with 77% computerized beds in the public health sector, and more than 7 million electronic health records provided on the program by healthcare providers. The number of users has reached more than 30,000 users, including doctors, pharmacists, radiology technicians, and nurses.